I was Injured in a Car Accident, Now What?
Collin Chiropractic Specializes in Car Accident Injuries and Physical Recovery for patients in Buford, Georgia and the Surrounding Communities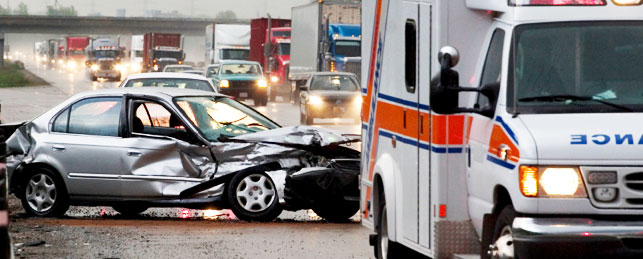 Learn About the Benefits of Chiropractic Care After a Car Accident and How Chiropractic Treatments Can Improve Your Recovery Process
Being a victim of a car accident, motorcycle crash or truck collision can be one of the most terrifying and overwhelming experiences one can experience.  Many people involved in automobile accidents suffer physical and emotional damages following their accident.  
Should I See A Chiropractor After My Car Collision?
It is important to know how to proceed with treating your injuries should you ever be involved in a car accident.
Visiting a chiropractor for professional chiropractic care should be the first item on your priority list, as these healthcare professionals specialize in treating the most common automobile accident-related injuries.
Dr. Collin, a Buford Chiropractor, can treat neck and back injuries, whiplash injuries and help with soft tissue pain and injuries. 
At Collin Chiropractic, located in Buford, GA, Dr. Collin will evaluate your injury and begin documenting your case. By seeking his help at the outset of the case, you can not only send a clear message that your physical recovery is your top priority, but you can also help your accident attorney by assembling ample medical evidence of the full scope and nature of your injury.
Dr. Collin was a member of The Injury Specialists for 7 years as part of a multi-office company before starting his own chiropractic office.  Working with these specialists allowed him to learn and network with numerous top personal injury attorneys and healthcare providers on how to best set up your case for success. 
It is important to choose a chiropractor that not only has the skills to help you recover from your injury, but to also containing the knowledge on how to appropriately interact with your legal consul as well. 
At Collin Chiropractic We Can:
Help facilitate your functional recovery from your personal injury.  

Minimize the stress of this event by having the confidence that we will properly and effectively handle your case.

Assist in retaining or acquiring legal representation.

Provide referrals to medical specialists when needed.
What are the Symptoms of Whiplash?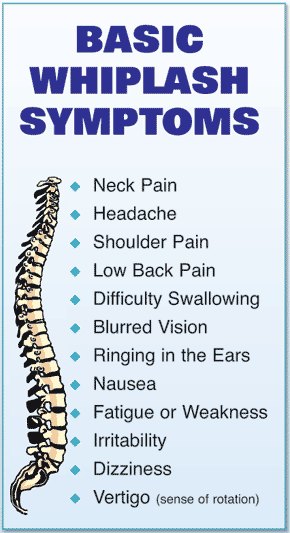 After an auto accident, you may suffer from headaches, pain or general discomfort as a result of a whiplash-related injury. Most people assume that whiplash injuries only occur during high-speed accidents, but only a slight change in speed during an accident can cause serious whiplash injury

Some individuals experience indicators of whiplash injuries right away, such as blurred vision, headaches, shoulder pain, dizziness, reduced range-of-motion and arm pain. Whiplash can also result in minor back injuries, muscle injuries, ligament problems and disc damage. Other individuals may not experience any serious injuries right away and may think they are just "stiff" or "sore" after the accident, when serious injuries could be forming.

8 Benefits of Chiropractic Care After Suffering a Car Accident
Chiropractic care after a car accident is an excellent solution for many people because it does not involve drugs or surgery. 

Surgery and drugs are usually the go-to treatments for car accident injury victims, but a much better alternative is a chiropractor who specializes in treating accident injuries. 

Below is a list of the many benefits of chiropractic care after suffering a car accident (no matter how minor): 

1. Injuries are not Always Obvious or Cause you Immediate Pain 

Broken bones, lacerations, or bruising are obvious injuries from a car crash. However, there are other injuries such as whiplash that are not always apparent immediately following a motor vehicle accident. 
Whiplash can take hours or a few days before begin to suffer an symptoms.  Symptoms of whiplash include dizziness, headaches, soreness, or pain in the upper back and neck. 

If you suffer these symptoms, call us immediately!  Do not wait to seek treatment until you suffer excruciating pain.  

Ignoring a potential injury can lead to long-term pain,  which is why it is essential to see us immediately following your accident so we can properly diagnose your injuries and begin treatment before your pain become unbearable. 

2. Chiropractic Care Reduces Inflammation 

When you are involved in a car accident, micro-tears in the ligaments and muscles are a common injury, and unfortunately, an X-ray is not going to catch them.  Tears in the muscles are the main reason people wake up after a car crash in severe pain.  Chiropractic adjustments can reduce inflammation and pain symptoms in the body. 
3. Reduces Scar Tissue

Scar tissue can develop in the muscles inside the body after a car accident injury occurs. This tissue will cause pain and stiffness. 
Dr. Collin can specifically target the damaged areas in your body and break up the scar tissue much faster than just letting it heal on its own. 

This will ensure you will feel better and heal properly at a faster rate then if you avoided treatment altogether. 

4. Pain Relief Without the Use of Drugs 

Many people involved in a car accident will just take pain relief drugs because they think the drugs will make them better.  However, drugs only mask the painful symptoms of injury and pain will most likely persist. 
Collin Chiropractic offers pain relief without the use of drugs or addictive medications. Chiropractic therapy also addresses the injury at the source of the problem, healing the actual injury and not just masking the pain with drugs. 

5. Reduces Pain Throughout the Entire Body 

Patients often tell us they feel reduced pain throughout their body after an adjustment.  This is because of a pain-reducing hormone that is released during spinal manipulations. 
These hormones help the injured area feel less pain.  The hormones also help improve other areas of the body that was painful prior to the crash. 

6. Preventing Long-Term Pain 

Minor car accident injuries can become serious long-term problems if the injuries are left untreated. 
For example, symptoms of whiplash can continue for years if you fail to seek proper medical care and can become a chronic condition.  Dr. Collin can diagnose and treat your injury before it has the chance to manifest into a much larger problem. 
7. Restores Greater Ranges of Motion 

If you suffer a neck or back injury in a car wreck, the inflammation that occurs can cause more problems throughout your body. Circulation of your blood and nutrients may be hindered because inflammation will slow the healing process. 
Chiropractic adjustments mobilize your spine, restore range of motion and allow the body to begin the natural healing process at a faster rate. 

8. Care Improves your Chances for a Successful Personal Injury Claim 

If you were injured in a car accident that was caused by another person's negligence, seeing Dr. Collin at Collin Chiropractic immediately after your accident will improve your chance at receiving compensation. 
When your accident injury is caused by someone else, their insurance company will be responsible for paying for your medical treatment. However, you will need to seek medical attention immediately after the collision or you will risk the chance of having your claim be denied.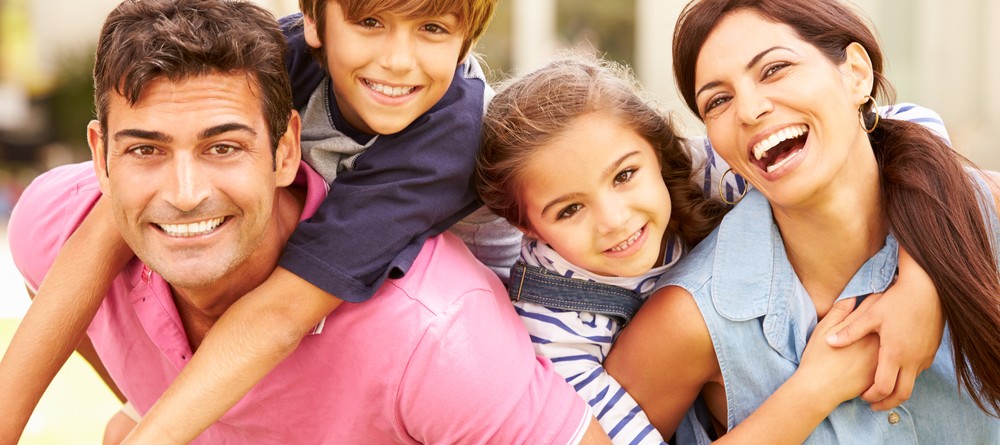 The first step in healing after an accident is visiting us at Collin Chiropractic located in Buford, Georgia! With our professional help, you can start recovering after a traumatic automobile accident and put yourself on track to full recovery.  Your family needs you at your best!