Liposomal Glutathione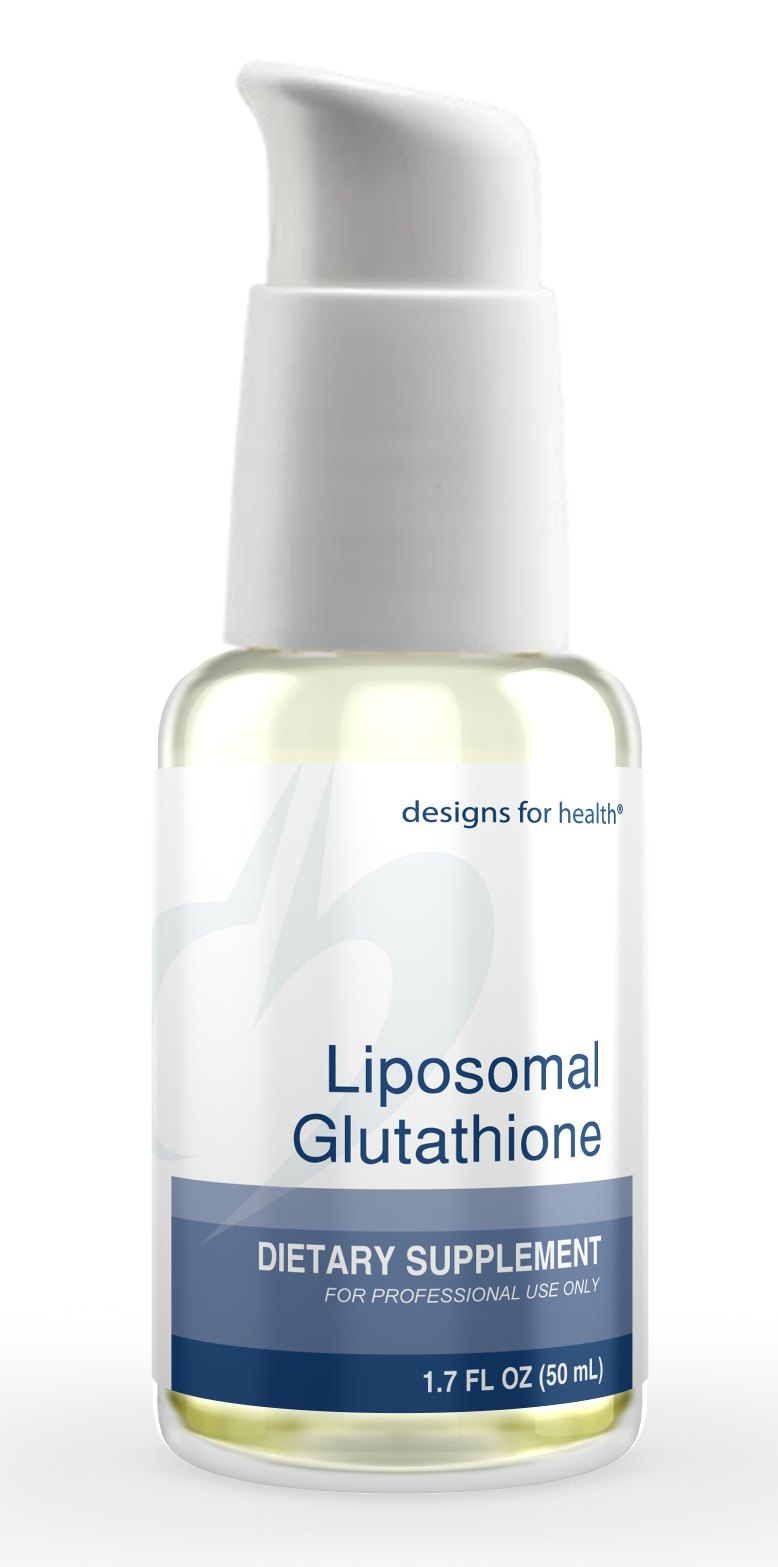 Why Does My Body Need Liposomal Glutathione?
Liposomal Glutathione is one of the most powerful antioxidants naturally produced in the body!  It protects virtually every tissue!

Chronic exposure to toxins may deplete glutathione levels, and therefore many people may benefit from an increased intake of this important antioxidant.

This formula is suitable for vegetarians and is ideal for those who would like to provide their body with additional assistance to help reduce the harmful effects of heavy metals, free radicals and other toxins.  
Thus, it protects vulnerable DNA from damage, while helping to bind heavy metals, remove toxins and enhance immune function; it is also especially supportive during viral infections. 
Glutathione is also very crucial for proper mitochondrial function and energy production. Chronic illness as well as long term toxic exposure can not only deplete stores of glutathione but also inhibit its production.
The body's ability to make glutathione declines with age. In order to correct depleted states, supplementation is necessary and can be optimized with various forms of GSH and its precursors based on an individual's needs. 
But How Does It Taste?
Liposomal Glutathione has a mild taste and dissolves quickly in water or other beverages for easy daily intake. Consider adding lime juice to improve palatability. Hold it in your mouth for several seconds before swallowing to allow for mucosal absorption. This formula is quickly assimilated for instant results.

More Technical Info
Liposomal Glutathione is an exciting glutathione product formulated with liposomal technology. Liposomes are spheres made of phospholipids—the primary building blocks of cell membranes. Owing to this structure, liposomes bond easily with cell membranes to facilitate intracellular delivery of their nutrient cargo. Thanks to this enhanced delivery and absorption, nutrients delivered in liposomal form offer superior absorption and bioavailability. 

Each 1 mL serving (approximately 2 pumps) of this lemon-peppermint flavored formula provides 100 mg of reduced glutathione. Glutathione is one of the most powerful antioxidants naturally produced in the body, as it protects virtually every tissue.
* These statements have not been evaluated by the U.S. Food and Drug Administration. This product is not intended to treat, mitigate, diagnose or cure any disease.

THIS INFORMATION IS PROVIDED FOR THE USE OF PHYSICIANS AND OTHER LICENSED HEALTH CARE PRACTITIONERS ONLY. THIS INFORMATION IS INTENDED FOR PHYSICIANS AND OTHER LICENSED HEALTH CARE PROVIDERS TO USE AS A BASIS FOR DETERMINING WHETHER OR NOT TO RECOMMEND THESE PRODUCTS TO THEIR PATIENTS. THIS MEDICAL AND SCIENTIFIC INFORMATION IS NOT FOR USE BY CONSUMERS. THE DIETARY SUPPLEMENT PRODUCTS OFFERED BY DESIGNS FOR HEALTH ARE NOT INTENDED FOR USE BY CONSUMERS AS A MEANS TO CURE, TREAT, PREVENT, DIAGNOSE, OR MITIGATE ANY DISEASE OR OTHER MEDICAL CONDITION.