Collin Chiropractic Testimonals
Check out all the happy Client testimonials at Collin Chiropractic.  Call today to see what the hype is all about!  Proof that chiropractic adjustments rock!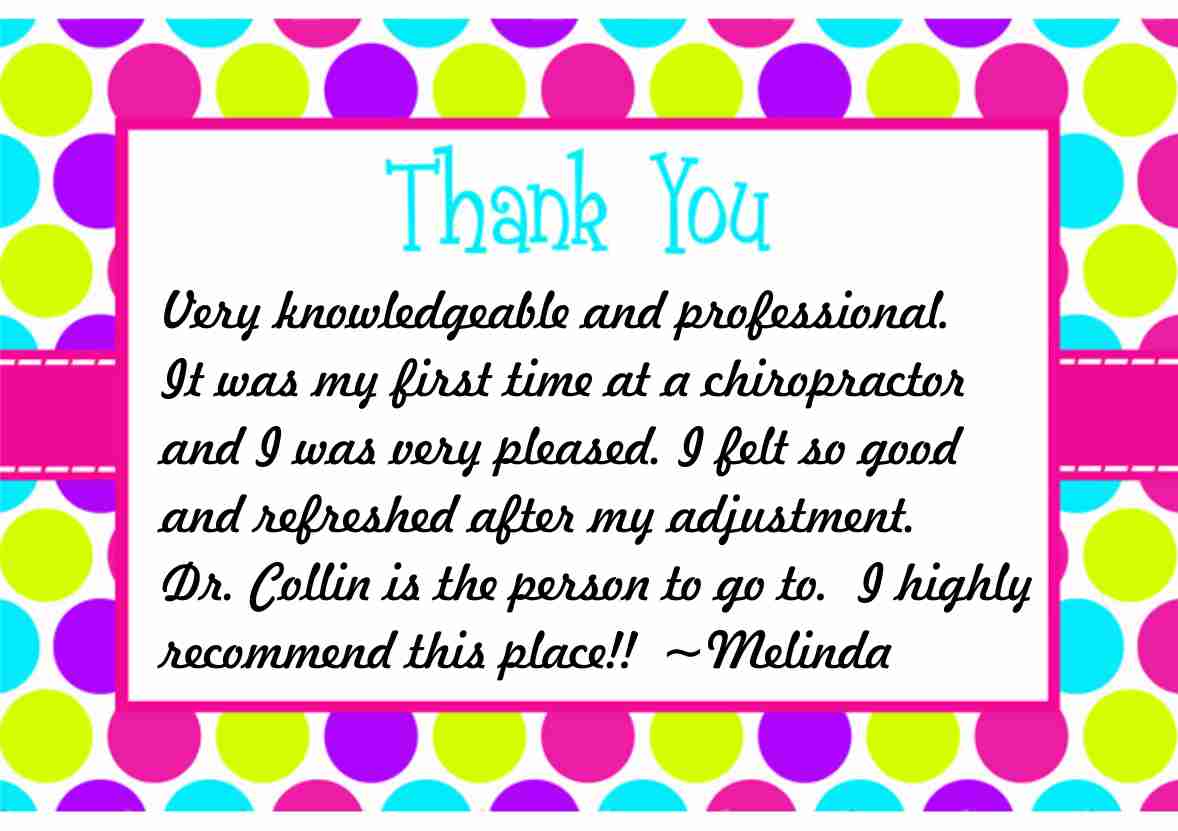 "Rich is an absolute expert in sport rehab and keeping athletes pain free and in motion."
~Beau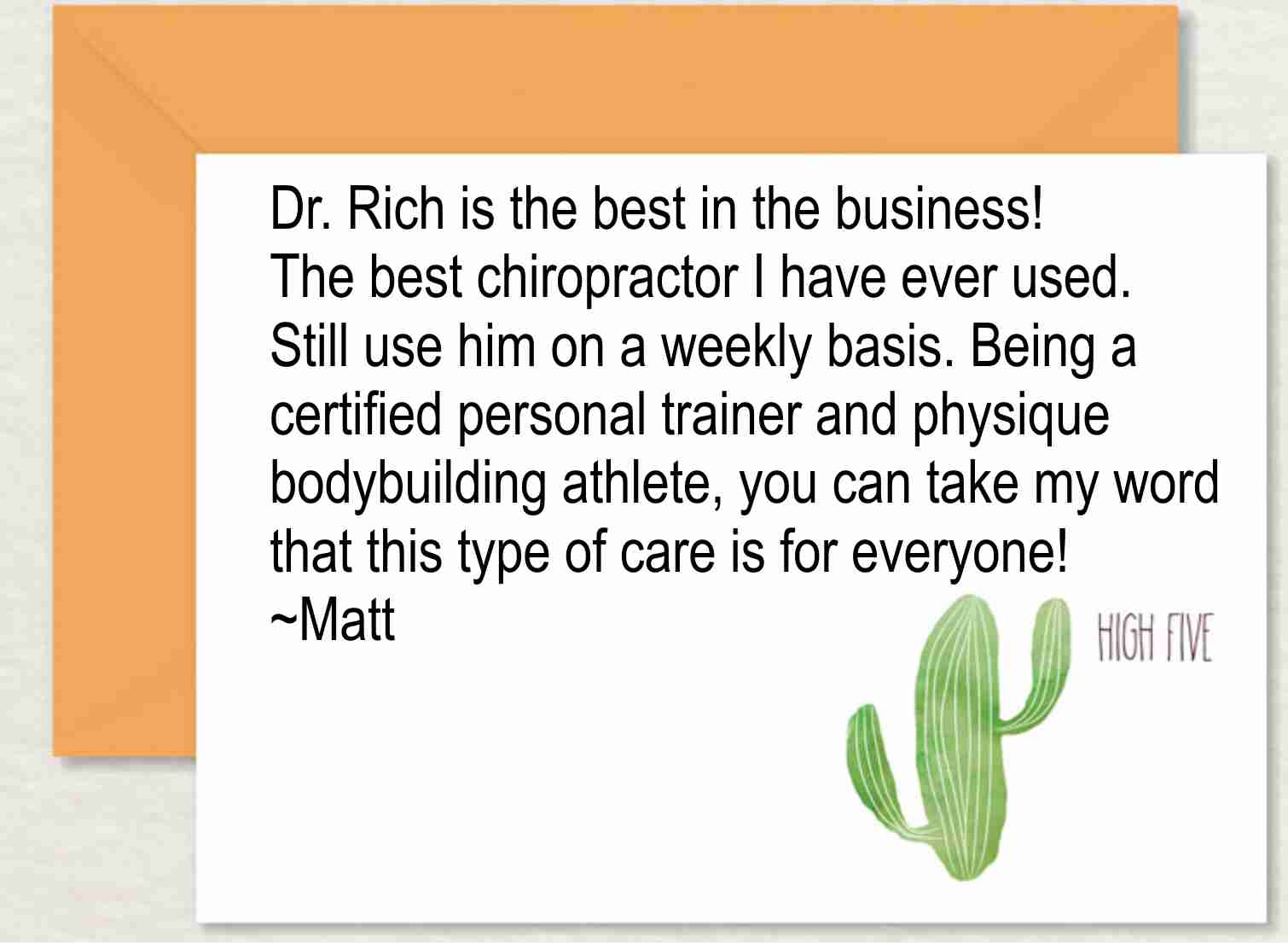 "AWESOME, AWESOME, AWESOME!  A for-sure place you want to check out for all your Chiropractic and Wellness needs.  Would refer time and time again."
~Ashlea
"Dr. Rich takes his time to determine where adjustments are needed instead of just doing the same thing over and over like other chiropractors.  He truly seems to care about my health. My whole family gets adjusted by Dr. Rich."
~Sherry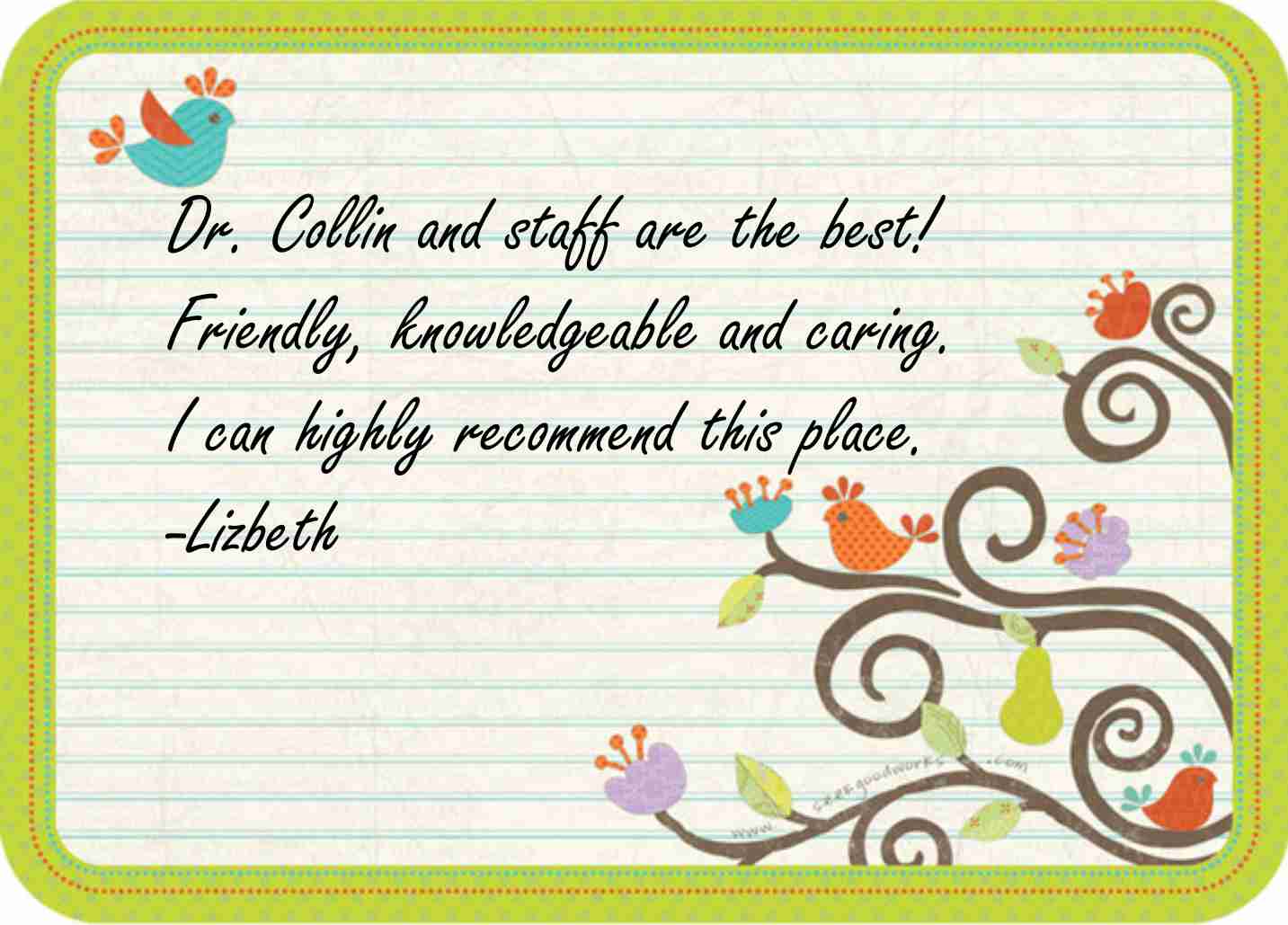 "Super knowledgeable and eager to help.  THE DOC ROCKS!"
Geoffrey
Still not quite convinced?  Check out our Chiropractic Adjustment Videos here!  It'll be a slam dunk! (Sorry, sports references just come naturally!)