Laser Lipo: See the Benefits at Collin Chiropractic in Buford Georgia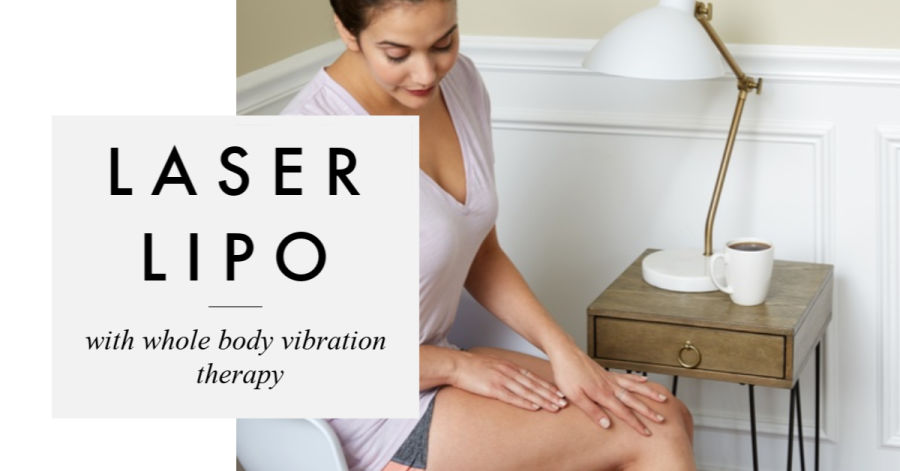 At Collin Chiropractic, we are very excited to introduce Laser Lipo!
What is Laser Liposuction?   Traditional liposuction requires an invasive procedure to remove fat from areas such as the abdomen, thighs, neck, and arms.  If you are wishing to avoid invasive treatments, we have another way to achieve similar results, without surgery or even downtime.
The procedure is called "laser lipo." It relies on laser energy instead of incisions to slim the body quickly and with minimal effort on the part of the patient.  During the procedure, Dr. Collin will target fat deposits using laser-emitting pads, causing the fat cells to shrink and disperse their contents.
Questions?   Stop in or call and we can answer your questions and make you more at ease with the process!
Options? Choose from 8, 10, or 12  Laser Lipo sessions with whole body vibration therapy.  Non-invasive laser treatment breaks down fat for gentle removal from treatment areas. 
Cost? See our Groupon Deal here! Or call us directly with questions!! 
Details:
Valid treatment areas: Abdomen and thighs. Must use treatments on the same area.
Whole-body vibration helps the body flush out the expelled fat-cell contents and burn them for energy.  No downtime is required.  Call today for questions and to schedule your appointment!
Scheduling Policy for Laser Lipo Patients
Laser lipo patients are required to purchase packages for our laser lipo treatments. 

Patients must reschedule any laser appointment no less than 24 hours in advance or one laser session will be forfeited from the laser lipo package.
Please be on time! 
If a patient misses an appointment or is late by 10 or more minutes, one laser session will be deducted from their prepaid laser lipo package. This applies to both twenty and thirty minute laser sessions.