Hydrolyzyme Supplement
Why Do I Need It? Hydrolyzyme helps break down proteins.  With rapid protein digestion, this product helps your body obtain the most benefit from your protein shakes.
Hydrolyzyme™ is a proprietary blend of protease enzymes that helps support efficient digestion and absorption of protein supplements consumed as a shake or liquid meal, as liquid protein supplements pass through the stomach more quickly than solid meals. 
Since protein digestion is initiated in the stomach, less time in the stomach means less time for digestion. Additionally, many individuals have digestion that is less than optimal and will likely experience poor digestion and absorption of protein supplements. Hydrolyzyme™ works efficiently to combat the incomplete digestion of protein supplementation. It is effective with pea, whey, soy, egg, casein, and hemp, but not rice protein.  This was direct quote from DFH.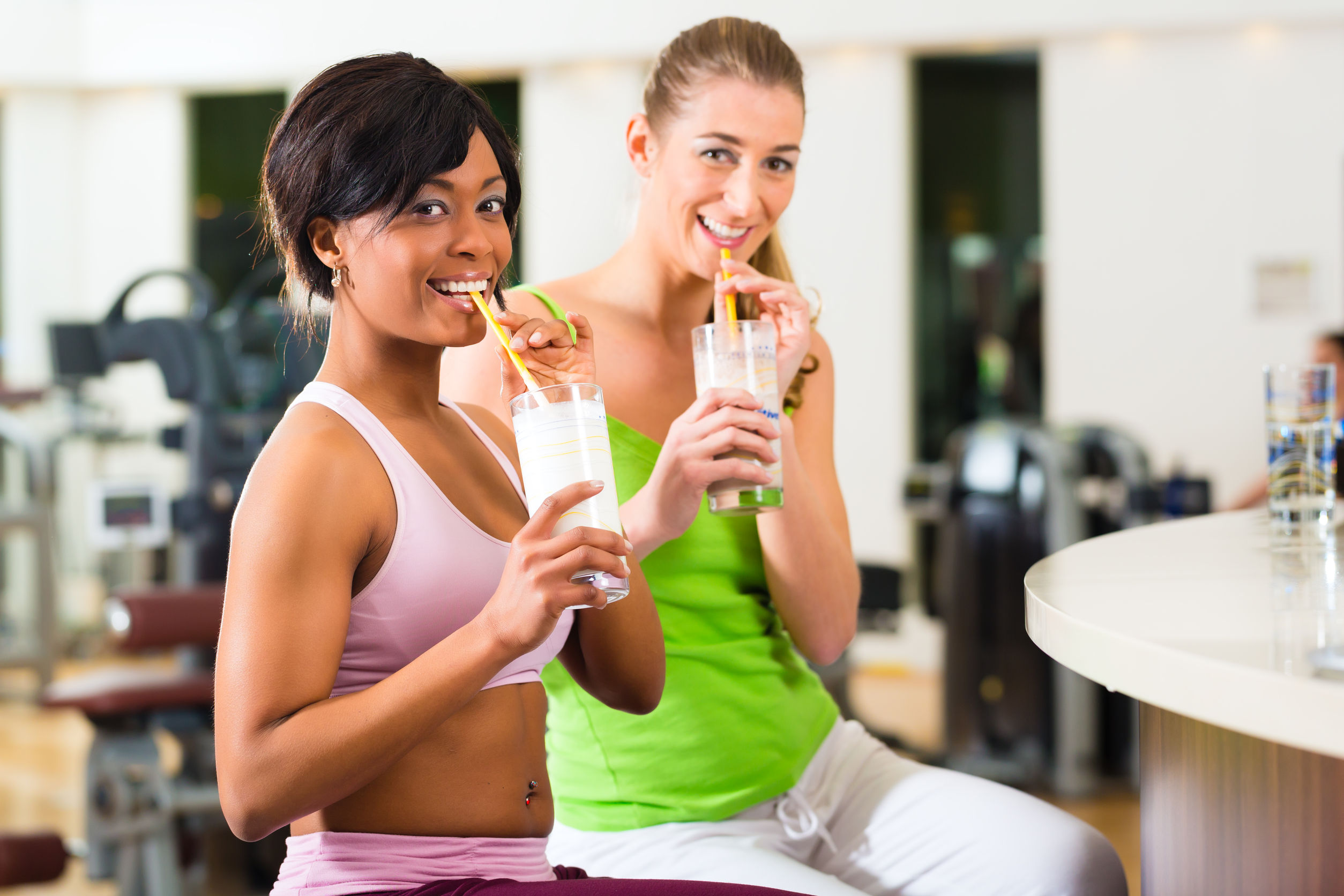 The Downside of Undigested Protein ;(
Incomplete protein digestion may produce any of the following:
• Reduced protein absorption
• Gastrointestinal discomfort, including gas or bloating
• Gut inflammation due to immune response to undigested proteins
• Food sensitivity
• Fermentation of undigested protein by bacteria in the colon
• Alteration of gut flora
• Potential risk increase for colon carcinogenesis
The way we see it, none of these are very sexy...but never fear, Hydrolyzyme is here to the rescue!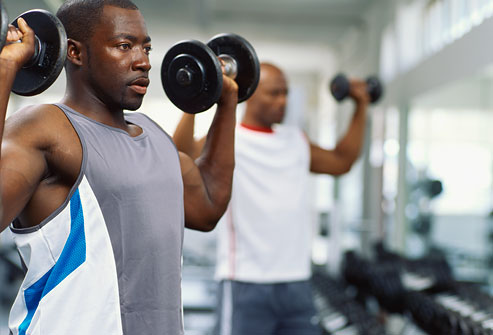 Hydrolyzyme delivers the benefit of protein supplements without the downside:
• Breaks down 99% of the most popular protein supplements as validated by gel electrophoresis
• Degrades 99% of the peptides responsible for GI discomfort
• Over 90% protein hydrolysis in less than 30 minutes
• Highly self-sufficient enzyme formulation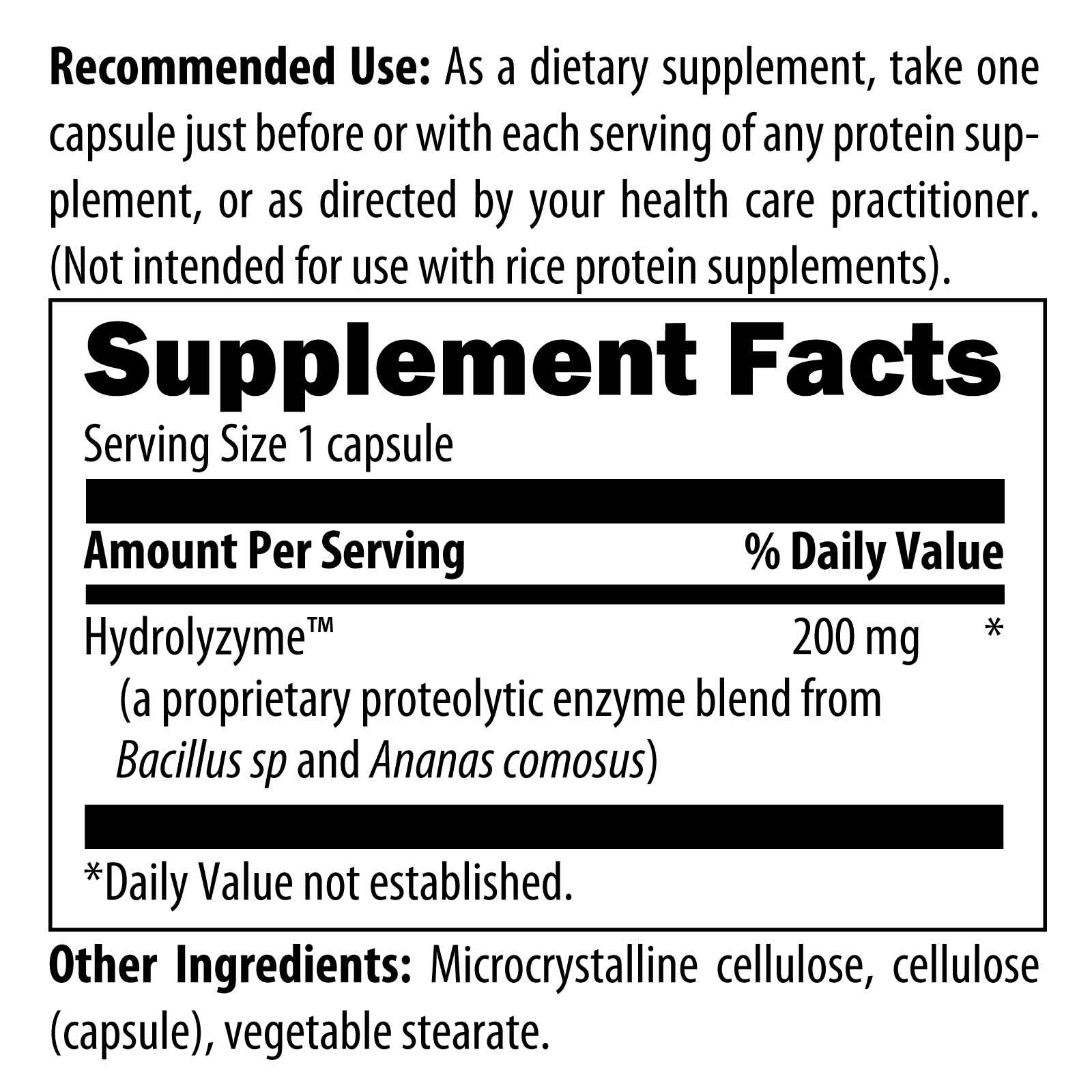 THIS INFORMATION IS PROVIDED FOR THE USE OF PHYSICIANS AND OTHER LICENSED HEALTH CARE PRACTITIONERS ONLY. THIS INFORMATION IS INTENDED FOR PHYSICIANS AND OTHER LICENSED HEALTH CARE PROVIDERS TO USE AS A BASIS FOR DETERMINING WHETHER OR NOT TO RECOMMEND THESE PRODUCTS TO THEIR PATIENTS. THIS MEDICAL AND SCIENTIFIC INFORMATION IS NOT FOR USE BY CONSUMERS. THE DIETARY SUPPLEMENT PRODUCTS OFFERED BY DESIGNS FOR HEALTH ARE NOT INTENDED FOR USE BY CONSUMERS AS A MEANS TO CURE, TREAT, PREVENT, DIAGNOSE, OR MITIGATE ANY DISEASE OR OTHER MEDICAL CONDITION.